T.I. may be in the clear over his new lawsuit involving cryptocurrency.
Originally, The Blast reported that T.I. was being sued for more than $1 million over the backing of a form of cryptocurrency, or FLiK Token, that ended up being part of a "get rich quick" scheme, but it looks like T.I. didn't receive a single dollar, at least that's what T.I.'s lawyer says.
According to The Blast, T.I.'s lawyer told them "Tip did not receive a single dollar from Felton (T.I.'s business partner for FLiK) or any of the money alleged to have been invested by the Plaintiffs, no did he have any ownership of the company. Felton has made multiple misrepresentations as well as an unauthorized statement about Tip's involvement. The terribly unfortunate truth is that Felton misused and took advantage of Tip's name and likeness, thereby victimizing both the investors and Tip."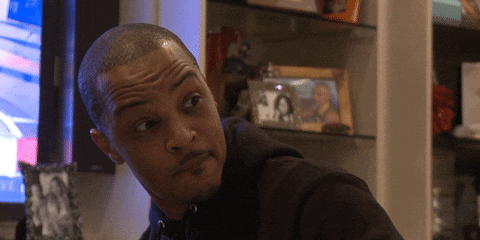 With the investors seeking $5 million in damages, accusing Felton and T.I. of securities fraud, you better believe T.I. is going to weigh all of his options.
I'm sure this is not the last time we've heard of this, we will keep you updated.
Written by Christopher Schweitzer
Beasley Media Group Inc.
Sign me up for the HOT 95.5/93.1 email newsletter!
Join the HOT VIP Club and you'll get the hottest throwback hip-hop and R&B news, plus insider info on upcoming concerts, contests, and ways to get cash in your pocket!
By clicking "Subscribe" I agree to the website's terms of Service and Privacy Policy. I understand I can unsubscribe at any time.